Jamie Foxx, Kevin Spacey movie films in Dunwoody | News
DUNWOODY, Ga. -- Did you see some unusual sights or hear unusual sounds in Dunwoody on Thursday? Blame (or thank) Hollywood.
Movie crews filmed scenes for Baby Driver, a movie starring Jamie Foxx, Kevin Spacey and Jon Hamm along Ashford Dunwoody Road.
The movie features a car chase from a fictional bank – Perimeter Trust Bank – down the street.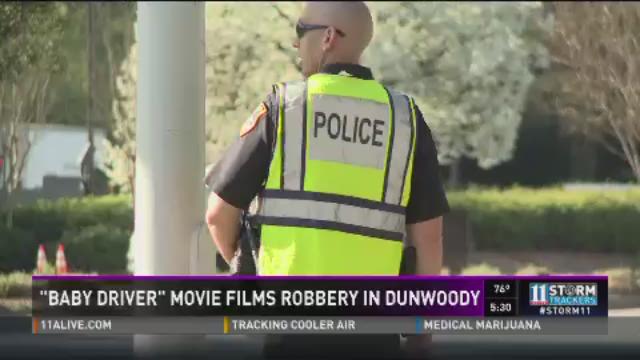 PHOTOS: Behind the scenes of Baby Driver
The chase closed traffic for just the few minutes surrounding it.
Crews are expected films scenes in the area through Monday.
Filming will run throughout metro Atlanta through May. The movie is set to be released next year. 
RULES | How to be a movie extra