Fire causes major damage at Dunwoody area apartment | News
DUNWOODY, Ga. -- Ten families are out of their homes after a fire ripped through a DeKalb County apartment complex.
The fire happened at the Dunwoody Village Apartments off of North Peachtree Road.
The cause of the fire is still unknown though fire investigators were seen going through the complex.
No one was hurt, but the flames were scary for everyone who lived here.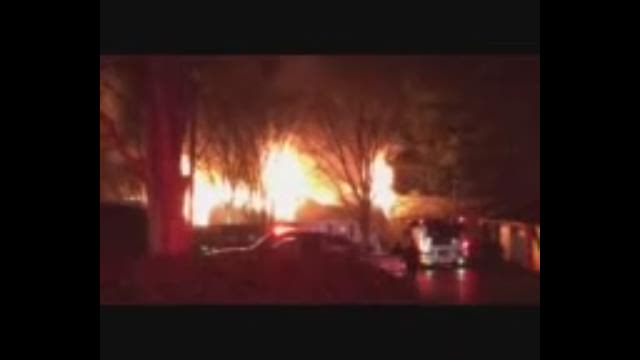 In cell phone video taken by neighbor Abhishek Gupta, it's clear that the flames are erupting through the roof of the apartment complex.
Gupta, who lives across the parking lot, was fearful the fire might spread to his unit.
"It was all burning; the flames were burning," Gupta said. "Firefighters were coming and people were leaving. It was very scary."
DeKalb County firefighters arrived just minutes later.
"Unfortunately, the fire had already spread beyond our capabilities," DeKalb Deputy Fire Chief Norman Augustin said. "So we put up our aerial units and were able to knock the fire down, then we went interior."
Everyone was able to get out safely though one man was treated on scene for minor smoke inhalation.
"There was a lot of fire when we got here," Augustin said. "So it's fortunate that the people were able to get out before we got here."
Gupta said he sees several families with young children who live in the complex.
Many of them are now looking for a new place to stay.
"I just talked to one family; they were crying," Gupta said. "I told them they can live here for now if they want."
An exact count of people who were displaced isn't yet confirmed but neighbors said a lot of young families live in the apartments.
Fire investigators are still looking for the cause.