Hemy Neuman to claim indigence before retrial | News
DEKALB COUNTY, Ga. -- Hemy Neuman will be represented by a public defender when he goes on trial again for the murder of Rusty Sneiderman.
11Alive's Duffie Dixon has learned Neuman told a judge on Thursday that he and his parents no longer have the funds to pay for the high-priced defense team. Attorneys Doug Peters and Bob Rubin, who represented Neuman during his 2012 trial, will not return for the retrial.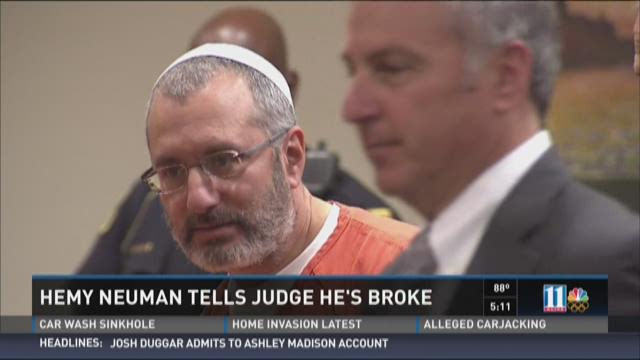 The judge has appointed two yet-to-be-named attorneys from the public defender's office to represent Neuman. Peters and Rubin said they would continue to assist whoever takes over Neuman's case.
Neuman was found guilty but mentally ill when a jury determined he shot and killed Sneiderman outside a Dunwoody daycare center in 2010. The Georgia Supreme Court threw out the conviction in June 2015, saying the trial court erred in admitting evidence protected by attorney-client privilege.
Sneiderman's widow Andrea testified against Neuman during his trial. Neuman and Andrea Sneiderman were accused of having an affair -- a claim she denied on the stand -- while she worked for him at GE.
In a separate 2013 trial, Andrea Sneiderman was convicted of perjury, false statements, concealment of material facts and hindering the apprehension of a criminal. She was sentenced to five years in prison, but was released in June 2014. Her request for a new trial was denied in February 2015.
ALL STORIES |
Hemy Neuman and Andrea Sneiderman
PHOTOS | The Hemy Neuman murder trial