Friday storms cause damage in Dunwoody | News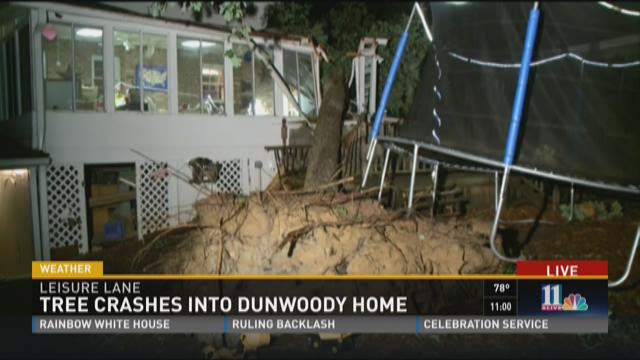 DUNWOODY, Ga. -- The latest round of storms to roll through the metro Atlanta area caused major damage for some homes in Dunwoody, Friday afternoon.
Extensive tree damage was reported in various parts of DeKalb County but Dunwoody seems to have taken the brunt of the storm with trees on homes, blocked roads, downed power lines and traffic signals out.
On Leisure lane a hug tree was uprooted onto a home but no one was hurt.
A surveillance camera also caught a tree falling on a home.
A Father and son said they were inside when the tree fell around 4 p.m.
Then the weather got even worse.
Downed trees also blocked portions of Peeler Road.
Photos from the storm:
Other weather galleries: